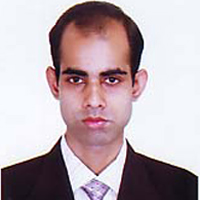 Md. Atiar Rahman
Founder And CEO
Atiar Rahman teaches many trainees how to earn money through freelancing, social media and videos. With over 5 years of experience in freelancing, online video, social media, and online marketing.
A full-time freelancer, I'm 31 and currently based in Dhaka in Bangladesh.
Atiar has built multiple successful brands online including Winzone IT, khujedekhi.com to over 50,000+ subscribers with over 2.5+ million video views. He has also worked with many freelancers, businesses, and non-profits helping them increase their influence and impact online.
Atiar's passion is to help others get noticed and get results with online earnings through freelancing, video and social media!
I studied at the University of Development Alternative (UODA), where I gained 1st Class M. Pharm and Post-Graduation Diploma in Information Technology(PGDIT) from University of Dhaka.
Other Members